Keep cool with a properly functioning AC
The function of your air conditioner is to help remove the heat and humidity from inside the passenger compartment of your vehicle. Powered by a belt, the air conditioning compressor compresses the refrigerant to pressurize it and pump it through the system. When this system goes awry, you won't be experiencing that rush of cool air you love so much. Glenn's Towing & Repair can offer you expert AC services.
Some of our prestigious AC services:
Testing of AC system for refrigerant leaks and interior cabin temperature
Restoring proper system refrigerant and lubrication levels
Restoring interior cooling ability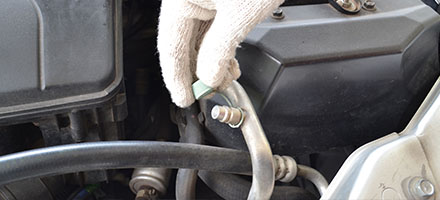 Expect great things from our experienced mechanics
Having been in business since 1991, our team has been able to sharpen, shape, and craft our skills to resemble a high level of excellence in automotive and truck care. Whether you need repairs, heavy equipment hauling, towing, or recovery services, Glenn's Towing & Repair won't let you down.